Read more +
CANOPY SALES
We are the major canopy and canvas supplier in Malaysia offering the high quality with the cheapest price of canopy and canvas to the canopy rental businesses in Malaysia. We are specialist in all types of canopy, tent, shades and canvas. We supply all sizes of Arabian canopy, Pyramid canopy, A-shape canopy and Transparent canopy.
Read more +
ACCESSORIES
All about canopy - You can get all kind of canopy accessories at Saidina Excel Canopy. We supply everything you need for your canopy rental business like round tables, square tables, plastic chairs, banquet chairs, table covers, chair covers, sidewalls, backdrops, ceiling fans, lamps, scallops etc. with the very reasonable prices. All our products are guaranteed high quality.
Read more +
CANOPY PACKAGES
We sell complete package of canopy for those who want to start canopy rental businesses. The package is very useful and as a reference for customers to estimate their budget for complete canopy sets including the accessories. We have many types of packages depends on your budget and requirement. We provide the cheapest canopy packages to our customers. All the canopy are high quality that you wont regret..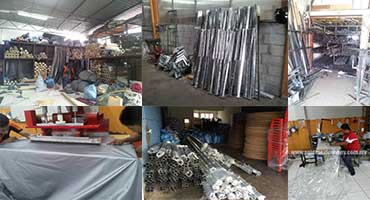 Read more +
FACTORY
The factory has a production capacity of 40 sets of canopy per week. The production process includes moulding, welding, framing, canvas cutting, joining and tailoring. All the products are monitored with tight quality control to ensure meet the high standard. We have enough stock for the medium canopy business with fast delivery..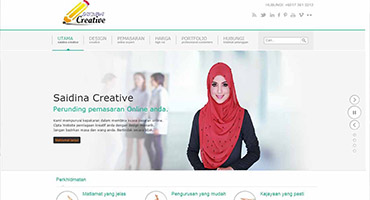 Read more +
WEB CREATION SERVICES
We have a value added to our products by providing FREE Website building services (one year subscription) for customers who buy our products up to RM20,000.00. For those who would like to create a website without purchasing the products, The price is only RM500.00 a year (market value RM1,500.00). You will get a BEAUTIFUL WEBSITE DESIGN (with complete SEO). See one of our portfolio HERE.
Read more +
SHOPPING ONLINE
YOUR ONE STOP CANOPY AND FURNITURE SOLUTION - We provide online store to facilitate customers to buy our products directly. This site incorporates Products Saidina Excel Canopy and 'quality furniture with amazing discount deals. There is a wide choice of canopies and furniture products according to your needs.
POPULAR BLOG POSTS (MALAY)
VIEW ALL -
Business Tips.

Basic Preparation to setup a new canopy rental business.

Many visitors are so keen to get involved in a canopy rental business but has no basis in the implementation of this business...

READ MORE +

Info

Marquee Tent

Perhaps many are not so familiar with this product because it is mostly controlled by large companies who organize mega events or companies that have significant capital...

READ MORE +

Tips

Could Canopy Rental Business makes profit?

Many peoples asked me: "Could Canopy Rental Business makes profit?". How are you guys feeling? It is up to you, but to me it is profitable...

READ MORE +
Your One Stop Canopy and Furniture Solution